CannaLand Weed Delivery
Enjoy cannabis delivered without having to leave the comfort of your home.
Delivery is free and available on demand during delivery hours only. Most orders will be fulfilled as soon as possible with a maximum window of 2 hours.
Delivery will be available Monday to Sunday between 1:00pm to 8:45pm
Delivery will be available to the following areas:

Castlegar
Ootischenia
Robson
Raspberry
Blueberry Creek
Genelle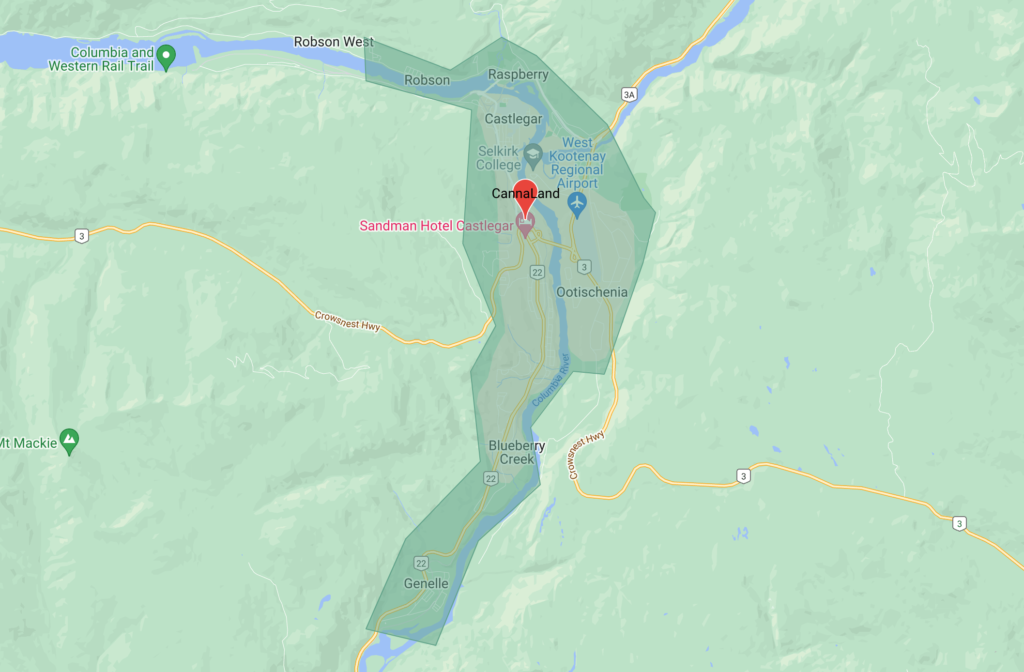 How to order:

Browse our online store menu
Select and order the products you'd like to purchase
Simply checkout and select the 'delivery' option
Receive your order confirmation by text/email
Sit back and relax. Your friendly CannaLand courier will contact you by text or phone once they've arrived!